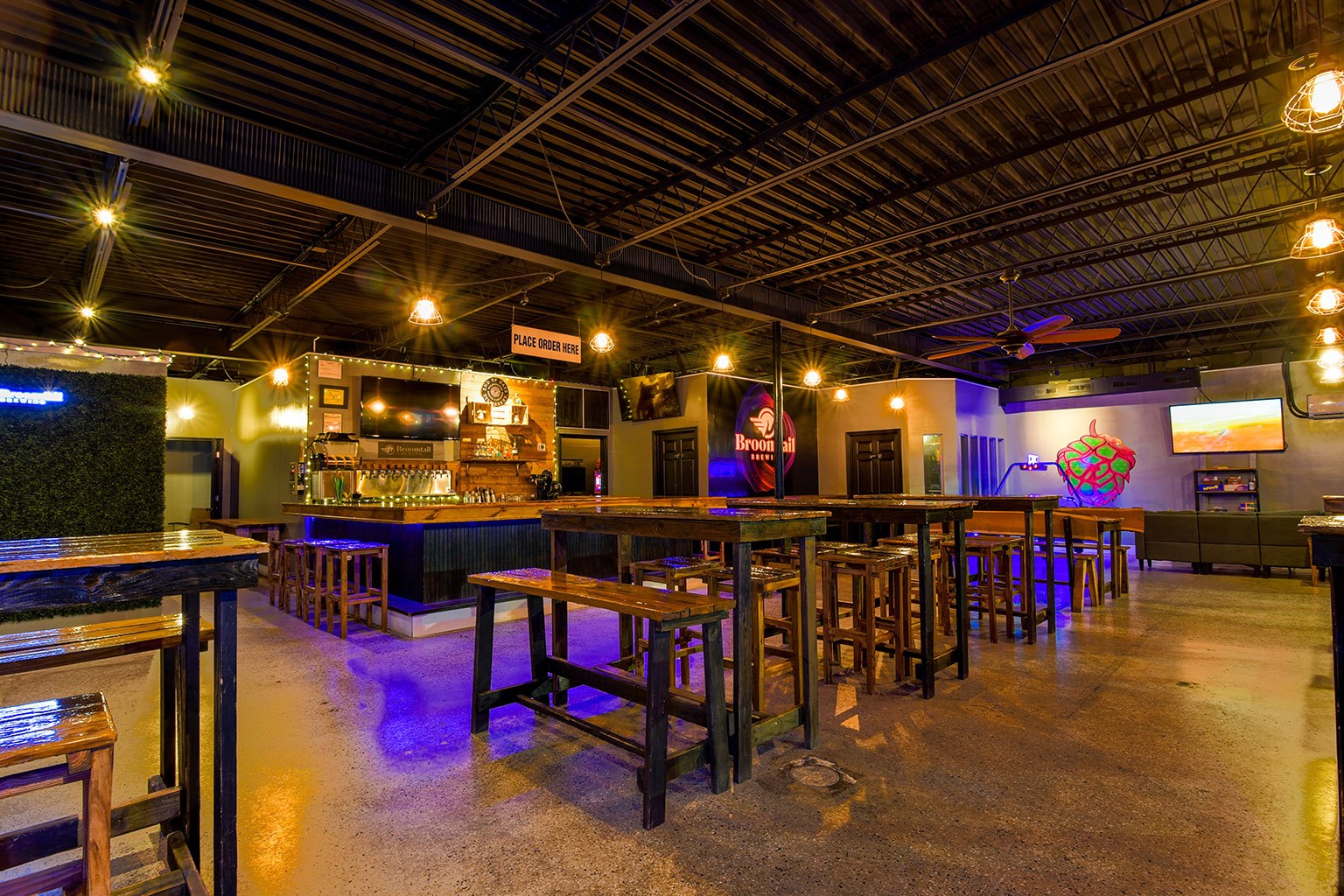 Welcome to Broomtail Pub & Arcade!
At the beginning of 2022, we rebranded our second location (formally the Sour Barn) to Broomtail Brewing Pub & Arcade. We have all your favorite Broomtail beers and sours, along with wine, slushies, a full bar, and a newly expanded bottle shop section. We've got a large taproom, a great selection of arcade games, an outside beer garden featuring a fire pit, and a stage for entertainment by local musicians.
We are dog and kid-friendly!
Our Brews
Acerbic Ecstasy
6.2% ABV | Hybrid English / West Coast IPA
Hay Bale Ale
4.8% ABV | Cream Ale
Moe Beer
5.4% ABV | Brown Ale
Red Roan
8.6% ABV | Doppelbock
Elysium
8.2% ABV | Bière de Garde
Galloping Göse
5.0% ABV | Fruited Sour
Rappe
7.4% ABV | Imperial Stout
Evacuation Plan
8.2% ABV | DIPA
King Tide
5.2% ABV | Kölsch Style Ale
Swell Times
5% ABV | Golden Ale
Wango Mango
5.5% ABV | Wheat Ale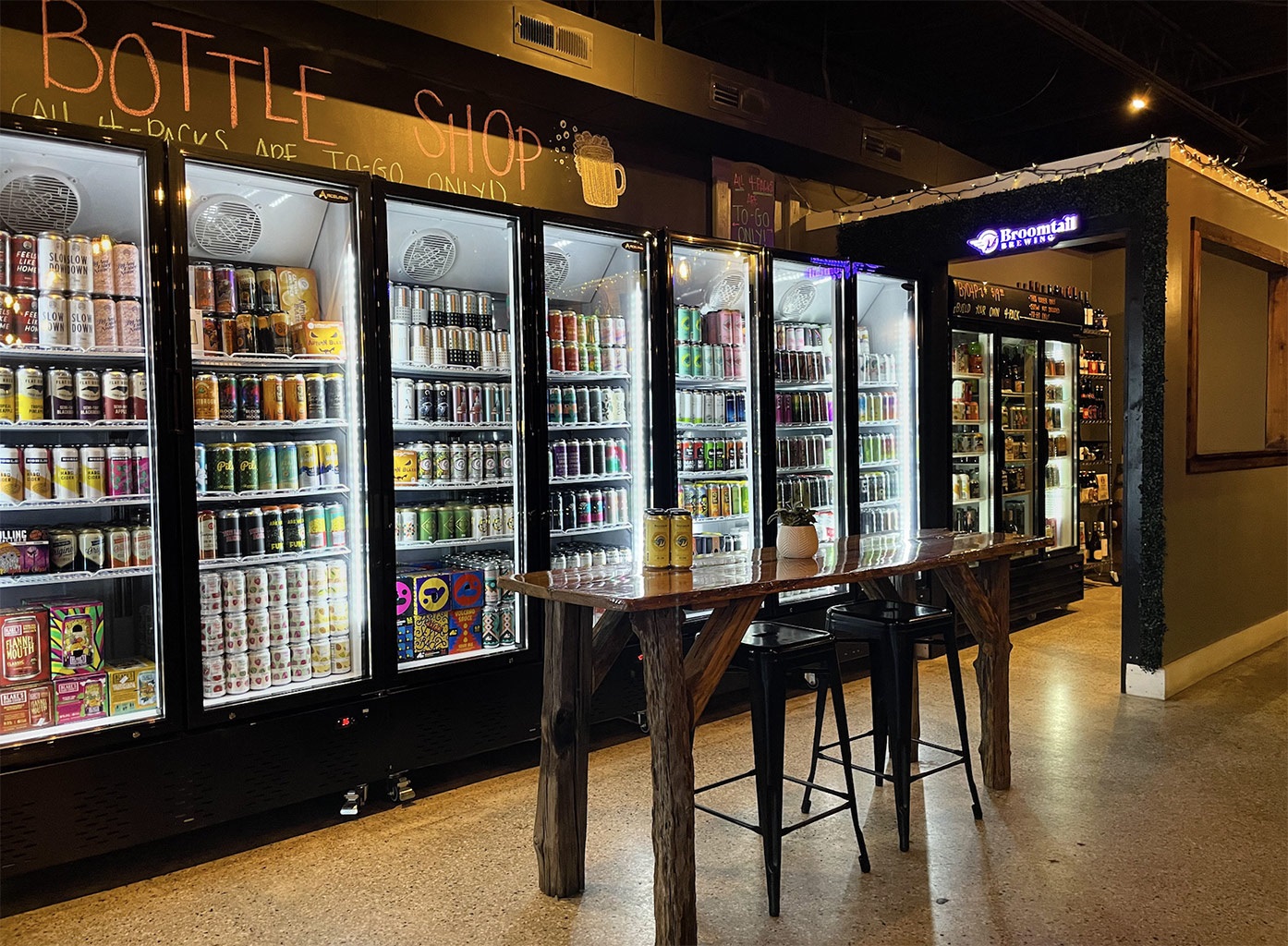 Bottle Shop
While we're famous for our locally-brewed Broomtail beers at the Pub & Arcade, we also have a carefully curated selection of to-go options from local breweries here in Wilmington and beyond. From that hard-to-find beer you once had at a brewery in Maine to the old faithful beers you know and love - or for the excitement of trying something you've never heard of – that's what makes craft beer so special!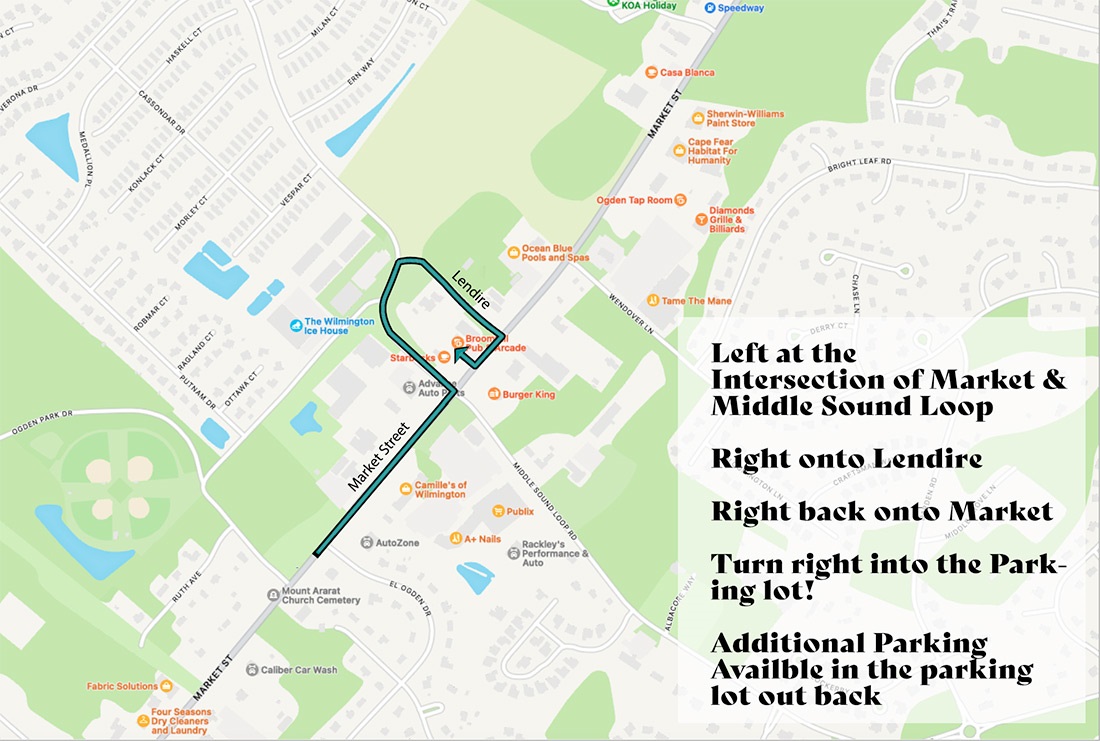 Directions
We are located right near the intersection of Market Street and Middle Sound Loop Road in Ogden. If you're heading north, please use the stoplight at the intersection and turn left onto Lendire Road and then right onto the Lendire Road connector street. Another right and that's the parking area with access to our beer garden from the back.